Leverage the Power of Your Next Podcast Interview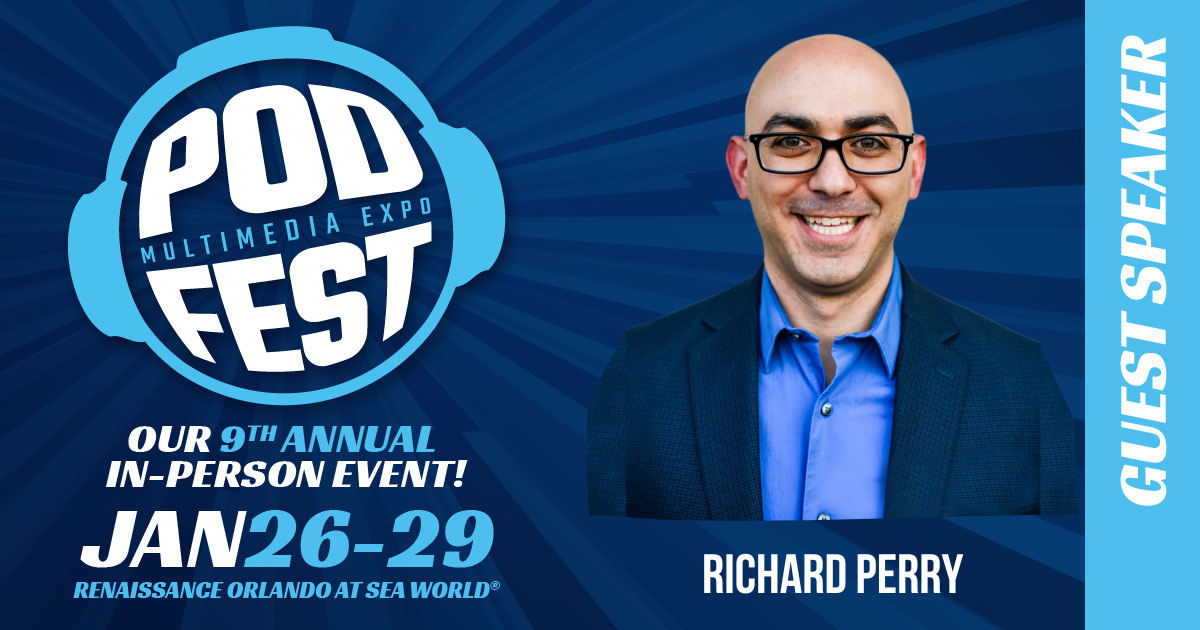 Imagine being recognized as a leader and influencer in your industry.
Imagine being seen as the go-to expert that people seek out for advice.
Imagine being able to attract the right clients who will pay top dollar to work with you.
For many entrepreneurs, picturing ideal circumstances isn't an issue. They're simply unsure of the best way to make it a reality.
One of the best ways to do this is to get featured as a media expert. Years ago, those opportunities were limited to traditional sources like radio, television, and print. However, most well-known and respected outlets are extremely selective with the guests they interview on their shows.
Thankfully there are more options these days. With podcasts booming in the mainstream light, entrepreneurs and business leaders have access like never before to share their expertise with hungry consumers.
Are you actively using podcast features in your marketing strategy?
If not, you could be missing out on a bigger piece of the pie. It could also be why your competitors always seem to stay ahead.
When you leverage the power of a podcast interview in your marketing activities, you'll be able to position yourself as a leader and influencer in your industry. Your ideal customers will view you as the go-to expert when they need advice. More importantly, it means being able to attract higher ticket clients who are willing to pay top dollar to work with you.
82% of all small business failures are due to issues with cash flow.
– VisualCapitalist
Using Podcast Interviews to Connect with Your Target Audience
This is the perfect time to be featured on podcasts and web shows. While everyone else is sitting at home binge-watching the latest TV series, this could be your opening to finally get the edge over your competition. Taking advantage of this right now can lead to massive business growth.
When it comes to the power of podcasts, here are some interesting statistics:
Podcast listeners are 45% more likely to have $250,000 + annual income. (MusicOomph)
68 million people report listening to podcasts weekly. (Infinite Dial 20)
50% of all US homes are podcast fans. (Nielsen, Aug. 2017)
80% of fans listen to all or most of each episode. (Podcast Insights)
There are now more than 850,000 active podcasts amassing over 30 million episodes. (MusicOomph)
These statistics show that there is sufficient opportunity for entrepreneurs to share their message, expand their audience, and ultimately grow their business.
Entrepreneurs who have mastered the art of leveraging interviews in their marketing strategy can attest to the power this platform brings.
There has never been a better time to be featured on in-demand podcasts and web shows!
Understanding the Power and Influence of Podcasts
There's a great deal of power and influence that comes with being a featured guest on a podcast. That's why learning how to leverage your podcast interview is so important.
Let's take a closer look at the benefits of being featured as an expert guest.
Credible Endorsement – Anybody can say the words, "I am an expert," but when you're featured on a podcast, you'll have the host (who is a trusted authority) saying it for you.
Golden Ticket – You'll reap the rewards of having the host speak highly of you to their captive audience. Then all you have to do is prove your expertise through strategic discussion.
Leveraging Trust – Podcast hosts spend time and energy building their audience. They create a loyal following of people who know, like, and trust them. As a guest, you become an extension of that trust because the host is essentially vouching for you and your expertise. It's a winning combination.
Star Power – The host gives you center stage in front of their loyal followers and positions you as an authority figure.
Rapid Growth – Imagine having the opportunity to share your expertise with a carefully targeted niche-specific consumer. Now imagine that it wasn't just one consumer, but an entire audience of people who are interested in what you have to say. Add to that, the ability to share your core message to a brand new and attentive audience any time you want. Think of how quickly your audience will grow when you start getting booked on more and more industry-specific podcasts!
Doesn't Your Business Deserve the Spotlight?
Your business is important.
You give it everything you have.
You want to use your talents to help people.
You also want to turn a profit.
Nobody should have to go broke trying to keep their business alive.
Stop wasting money on fruitless ads. Stop hoping and wishing for a better day tomorrow.
Here's your chance to put an end to those sleepless nights.
Learn how to leverage your next podcast interview to expand your influence, establish credibility, and build brand loyalty for your business.
Position yourself as the go-to expert in your industry and start attracting high-ticket clients who are willing to pay top dollar to work with you.
I can show you how!