Communication Training for Business Growth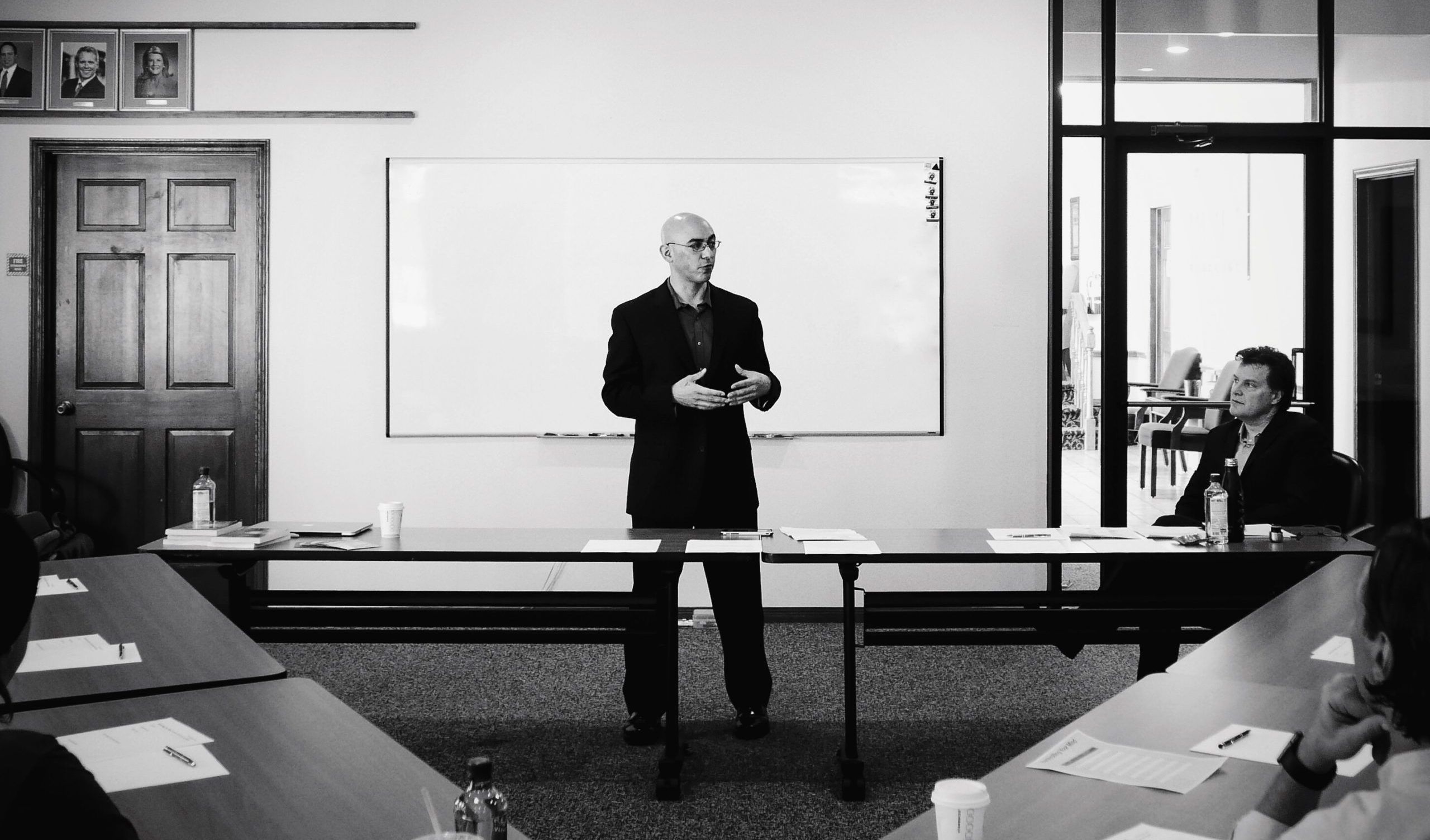 Communicating your message effectively is one of the most important things you can do to grow your business. When you understand this, then you can see why investing in the right communication training should be a top priority for every business.
This is how your potential customers will learn about your brand and the services you offer. This is also how your existing customers will learn about advanced services, new products, and special offerings.
Only 40% of Small Businesses are Profitable

Communicating Your Message Effectively Builds Trust
People buy from those they KNOW, LIKE, and TRUST.
First, they must know that you exist in this ever growing and crowded business space. If they've never heard of your business, then how can they buy from you? They can't. This is why you need to start sharing your message with existing and potential new customers on a regular basis.
Once these people are aware of your business, then you must give them an opportunity to like you. I'm not talking about a superficial "like" on Facebook. I'm talking about a level of active interest and attraction to your business. You're cultivating a relationship. Think about your relationships in life. There are some people you really like and enjoy being around but there are others that you avoid. Sharing your message with the right people will help you build a relationship that will lead to a win/win for you both.
Finally, you must establish and build trust. You want them to invest (money) in purchasing services and products, but you must show them that you are worthy of this investment. They must firmly believe that you have their best interests in mind and that you can help solve their problems and make life easier. As noted above – authenticity is key. Integrity is a big part of this. That's why it's important to project yourself as both a knowledgeable authority figure but also a trustworthy and upstanding entrepreneur.
3 Ways to Position Yourself as a Recognized and Trusted Expert
1) Blogging
If you enjoy writing, then blogging is a powerful way to begin positioning yourself as a recognized and trusted expert. This can take many forms. Launch your own blog or submit your work to be featured on established websites and online magazines. You can also share content across social channels. Believe it or not, you can use social media for more than sharing cat videos and taking a quiz to find out which Star Wars character you are.
2) Vlogging
Do you enjoy speaking on camera? If so, then vlogging is for you. Most major social channels allow for video recording and publication. You can pre-record and edit to your liking or shoot a video on the fly and upload instantly. The most daring and confident will also enjoy going Live, which allows you to broadcast and interact with your audience in real time.
3) Podcasting
The podcast industry is booming right now. Get interviewed as a featured expert or launch your own show and define yourself as the go-to source of information in your niche market. There are many cost-efficient options for beginners. Check out my show, 10-Minute Mentor with Rich Perry, for insider tips and mentoring.
Watch These Communication Training Videos and Strengthen Your Messaging
Improve These Skills to Build Better Business Relationships
This episode of 10-Minute Mentor discusses skills important to building stronger relationships in business. These skills will help you become a better communicator when interacting with team members and business associates. I'll share tips to help you strengthen your team, as well as things you can do to help resolve conflicts that might arise within the work environment.
5 Ideas to Improve Your Speaking Skills
This episode of 10-Minute Mentor highlights the importance of practicing your presentation in different environments so you're well prepared for the real deal. I'll share tips for producing the right marketing material. Plus, you'll get ideas for tapping into speaking opportunities that are happening all around you, regardless of where you live.
5 Public Speaking Hacks for New Entrepreneurs
This episode of 10-Minute Mentor talks about ways to get more exposure by tapping into other people's established networks, both in real life and online. I'll share tips for finding and reaching out to the right groups and organizations. Plus, we'll talk about the importance of knowing and controlling your voice so that you look and sound like a pro in front of every audience!
Book a free consultation to discuss how I can add value to your business and training programs.
Let's Talk